Total Detox for Constipation & Complete Rejuvenation of Digestive System
From ₹395.00
10% discount on Prepaid.
60/- Delivery charge extra for all orders below 600/- | FREE Delivery for all orders above 600/-
Non Addictive & Natural Detox for complete revival
Unllike other Ayurveda Churans, It's a cure and not just a temporary fix
Designed for those who don't want to rely on Antacids & Laxatives for the rest of their life
First Month: 1 box will last for 15 days (you need to take 2 times daily), from second month, you need to take only once daily, so one box will last for 1 month from second month.
Total Digest – A 30+ years of legacy by Renowned Ayurvedacharya
Dr. B. P. Rai
100s of Diseases may be avoided by fixing Constipation
22% of Indian adults suffer from constipation that may lead to further health issues if not fixed in time.
This percentage is more among people above 55 years of age.
This figure is rising year after year. 
Most of them don't take it seriously and feel it can be fixed only by cleaning the stomach
Sadly, there is hardly any product to permanently fix this issue. 
Market is full of stomach cleaners which are full of laxatives and are addictive!
We, at Queensveda, are on a mission on Constipation Free  India
1000s of Doctors, Dietitians, Nutritionists, Parents, Grandparents and Children have tried Total Detox and have started seeing positive result within a week of use.
Users Confirm
They start seeing Positive result in Constipation & Indigestion with in a week
Users Confirm
They feel Light, Fresh, Energetic & Active for entire day within a week of use.
Users Confirm
Positive results on gastric and other chronic issues of constipation and digestion after a month of use
Users Confirm
They have got rid of antacid & laxatives after couple of months of continuous use.
Users Confirm
Total Detox had rejuvenated their overall health.
Don't Trust these data. Listen to some of our delighted customers
Real Buyer with Real Uncut Stories
Real Buyer with Real Uncut Stories
Only Side Benefits No Side Effects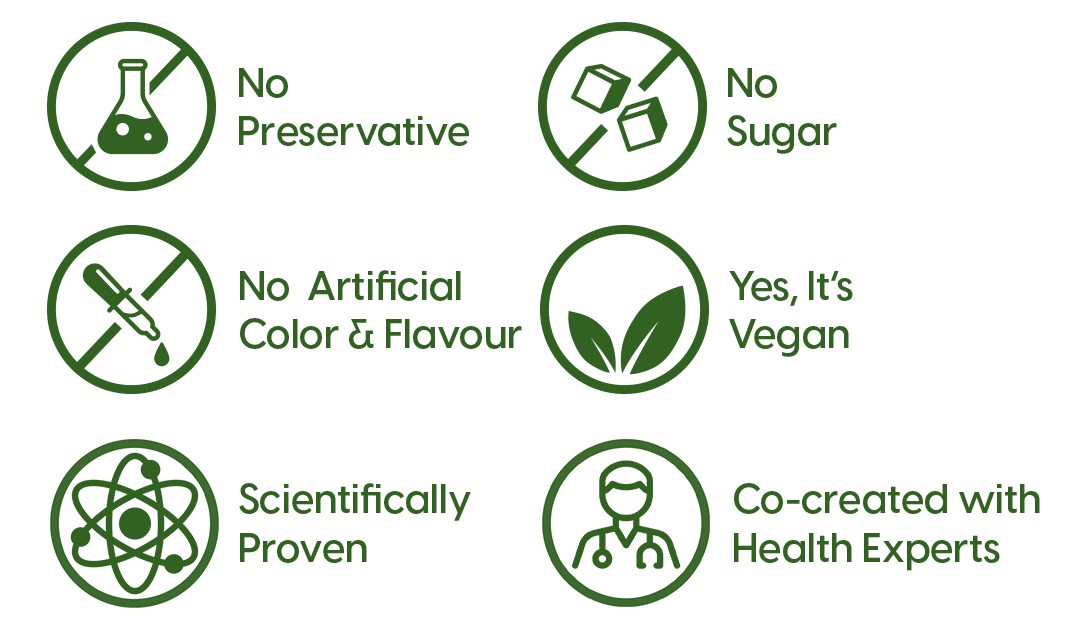 Not Only a Stomach Cleaner but a Powerful Detox
Total Detox is not just a stomach cleaner. Its action is different from stomach cleaners!
Within couple of days, it may make your stool normal and after a week you may feel light from within if you are having constipation issues.
As this is not a cleaner, It is intended to cure the constipation rather than a temporary fix like other stomach cleaners.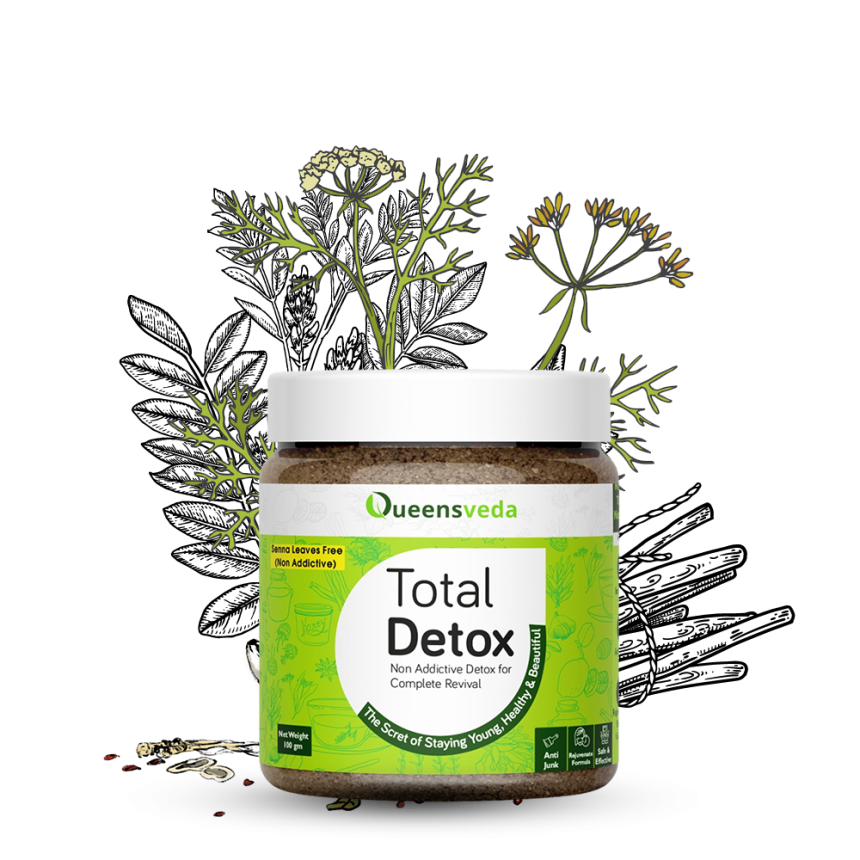 Ultimately, No More Tension – Live Life in full mode! No more compromises​
No More Loose & Watery Motions

No More Gurgurahat or Gurgling Stomach

No more discomfort during night
No More Heaviness Feeling & Laziness - Be Active for entire day!

No More diet restrictions - Helps you digest even your heaviest meals

No More Addiction
7
Days It all takes to see the results
About Queensveda by Dr BP Rai
Who Can teke: Anyone – both male and female above 10 years of age.
How to Take: Take 1 spoon daily 20-30 minutes after meal. Put one spoon of powder in mouth and then drink a glass of water – preferably hot water (Please avoid cold water with this product).
Results Disclaimer: 1. Result may vary from person to person | 2. This result is only on the basis of feedback from the customers | 3. This is to be used as a supplement and is not the substitute for the medicines | 4.  This is not meant to be cure for any disease
Frequently & Asked Questions?
| | |
| --- | --- |
| Weight | N/A |
| Dimensions | N/A |
| Pack | Pack of 1, Pack of 2, Pack of 3 |