Queen's & King's Health & Beauty Secret
Using Vedic Method of Preparation but Backed by Science.
Bringing Queens and
Kings Secret
Quick and Time Bound
Results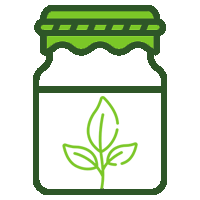 Proprietary Researched
& Certified Products
Prepared with all Fresh
Herbs
Followed Old Vedic Method of Preparation
Free Expert/Doctor's Consultation
Feel Lighter & Fresh Everyday!
A Powerful Solution to Constipation & Indigestion. Designed to be not just a quick fix but a cure. 
Prepared with 14 Herbs & Natural Minerals by the professionals led by Dr. B. P.  Rai (Renowned Ayurvedacharya & Shastri) having experience of more than 42 years in Ayurveda and Product  R & D.
Total Detox is the best way to detox your entire Digestive System which ultimately leads to improvement in Constipation & better Digestion, Purification of blood –  Makes you feel light everyday.
Real Buyer with Real Uncut Stories
Real Buyer with Real Uncut Stories
Our Customer's Real Stories
Queensveda products are really unique especially the Detox. I'm one of the customer since July 2022. Total Detox had helped me like miracle on my stomach issues. 
i am a regular user of queensveda diabetes kit. products are so effective that my hba1c had reduced from 9.6 to 8.3 within 3 months only. Great product and milion thanks to queensveda
This company was in offline and i bought joint pain oil for my father who was supposed to undergo knee surgery. This pain oil is really good but couldn't find this on this website. Need to improve on this front.
Socialize with Us on Instagram